In Jesus we realize that God desires that we see the Way, and the Truth, that leads to eternal Life. But, as always, he leaves us free to choose.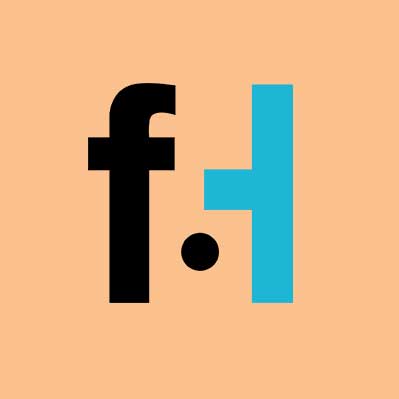 FaithHub

There is a context for this verse passage that we need to know about in order to understand the full intent of the passage for our reflection today. Laodicea is located about eighty miles east of Ephesus. It was at that time a wealthy industrial and commercial center, with a very well known and respected medical school. It was famous for its fine woolen clothing and for the making of eye salves. The people of Laodicea were so wealthy that they was able to rebuild their town after a devastating earthquake without calling on outside help. And here is the first key to understanding the passage we are given to meditate on today. John is admonishing the Church in Laodicea to beware of the supposed comforts of wealth. Though wealth brings what is understood as ease and comfort to life, it can also become a powerful roadblock to our spiritual lives. We can become enamored with the "comfort" it brings and lose sight of the more important things of our faith lives.
In the paragraph above our verse for today we see this: "I know your deeds, that you are neither cold nor hot. I wish you were either one or the other! So, because you are lukewarm-neither hot nor cold-I am about to spit you out of my mouth. You say, 'I am rich; I have acquired wealth and do not need a thing.' But you do not realize that you are wretched, pitiful, poor, blind and naked. I counsel you to buy from me gold refined in the fire, so you can become rich; and white clothes to wear, so you can cover your shameful nakedness; and salve to put on your eyes, so you can see." (verses 15-18)
[content-ad]
The Laodiceans had become too comfortable in their wealth and, as a result, their faith and its practices had become "lukewarm," in other words, they were becoming Christians in name only. They had begun saying to themselves, "I am rich; I have acquired wealth and do not need a thing." Having grown too comfortable, too self-satisfied, they had become lax in their spiritual duties. The earthly pleasures were beginning to overwhelm them and they were losing sight of, becoming blind to the demands of justice, and care for the needy that Christ has enjoined on all of his followers. Jesus' life, death and resurrection tell us that it is not the things of the world that we are to give our greatest energies to, but the things of heaven. The great irony being pointed out is that if we put our faith in earthly wealth and its supposed comforts, it tends to blind us to how wretched, pitiful, poor and naked we really are in matters of the soul and eternity. The things of this world are fleeting. We Christians are to be focused on the things that are permanent and eternal. Only the "refined gold" of God, that is, his commandments and his ways, are permanent and eternal.
If we feel even a little chastised by these words, we should give thanks to the Holy Spirit who speaks them to us through the pen of John, the author of the Book of Revelation. For he tells us here: "Those whom I love I rebuke and discipline. So be earnest and repent. Here I am! I stand at the door and knock. If anyone hears my voice and opens the door, I will come in and eat with [that person], and [they] with me." What joy! God only rebukes and disciplines those he loves. Why? Because, like a good parent, he has faith in our ability to see his truth and his wisdom. And he showed us that his patience and understanding are infinite. In Jesus we realize that God desires that we see the Way, and the Truth, that leads to eternal Life. But, as always, he leaves us free to choose. And so the Holy Spirit says to us here: "To [those] who [are] victorious, I will give the right to sit with me on my throne, just as I was victorious and sat down with my Father on his throne. Whoever has ears, let them hear what the Spirit says to the churches." (verses 21-22)
Help us always, Lord, to hear your word clearly in our hearts and minds. Help us to keep our eyes and our desires focused only on the things above for, it is in this alone that we will become truly rich. Give us the graces to overcome whatever is within us that prevents us from accepting your words of everlasting life. Inspire in us a desire not just to know your words of everlasting life, but to always speak and to act in accord with them. We pray this in the name of the risen Jesus. Amen!
Want more daily devotionals, inspirational verses, and Bible reading plans? Just choose a plan and sign up for a free eBible account. It's that simple! CLICK HERE!