Pub in London hosts a free dinner for anyone who can show up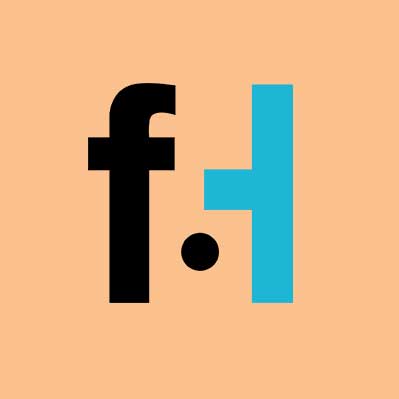 FaithHub
William IV Pub In North London Is Hosting A Free Dinner… Because They Can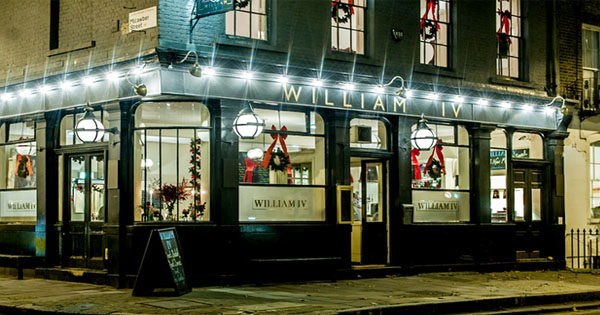 Pub manager Max Kalton and head chef Adam Hardiman have always wanted to do something big for the homeless people in their community, but the opportunity never arose. Until now.
It all started out innocently enough – Adam was annoyed at how slow it was at the pub last Sunday. He wanted to try something different this next week, and cooking for the homeless had always been a dream of his. Max shared his dream, so they put out a sign, posted a picture on twitter, and thought that would be the end.
[content-ad]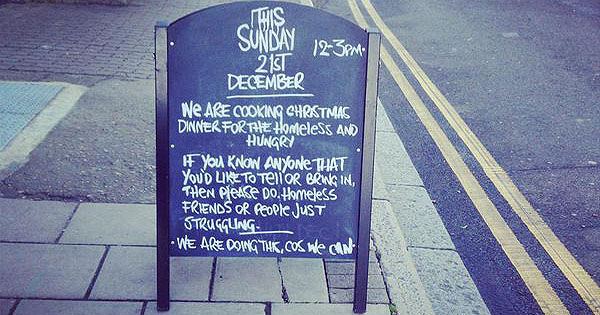 They didn't account for the huge reaction their simple act of kindness would create. Their story has since been picked up by BuzzFeed, and a countless number of twitter followers. People want to know how to help, if they can support the pub, how to donate or give money. Max and Adam's response?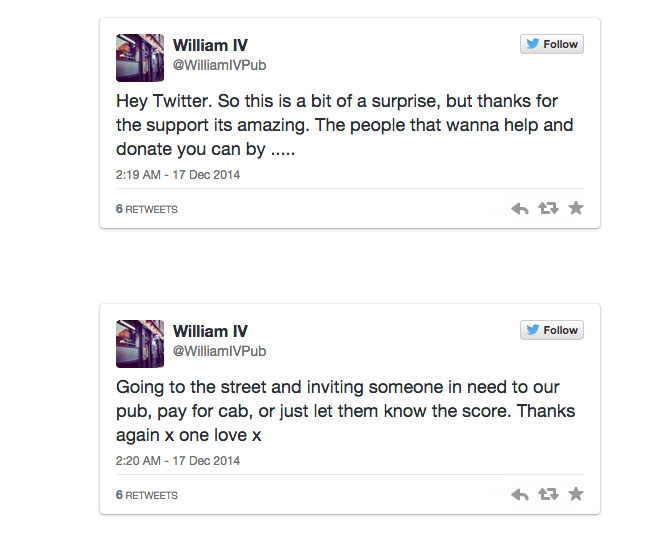 INVITE EVERYONE!
These guys have figured out the best way to spend the holidays – helping those in need. They are not asking for donations, they didn't expect the publicity, they just want to feed people. And this ain't your momma's soup kitchen. Adam will be making everything from scratch, including a turkey roast and chicken.
We've never done anything like this before… but it only seemed right that we give it to people who need it.
This quote from Max perfectly sums up the whole situation – it just seems right! Praise God for these men and their huge hearts for those in need. Our Heavenly Father knows our struggles, and He is always working to fulfill our deepest needs. If we are attentive to God's call, we too can be aware of opportunities to serve in our community this holiday season, and all year!
SKM: below-content placeholder
Whizzco for FHB