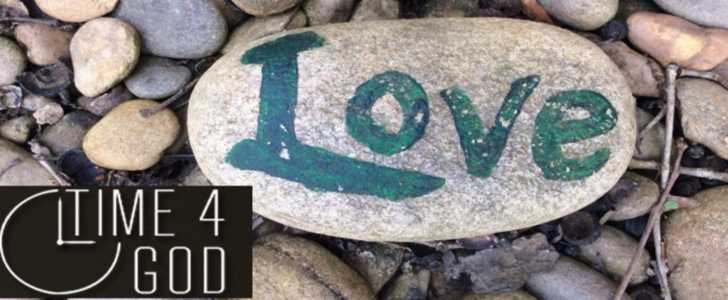 John is able to say this because he knows that Jesus, the Son of God, is love. This love that he writes about here is eternal love. It is God's very nature. It is the love that entered the world in the flesh in Jesus Christ. This love is the same yesterday, today and tomorrow. It is always patient and kind, it is never jealous, or pompous, or self-inflated, it is never rude, nor does it seek its own interests, it is never quick-tempered, and never broods over injury. Indeed this love never fails. (1 Corinthians 13:4-9) For this love is God himself.
We have received this love in history through the creative actions of the Father. We have experienced it incarnated in Jesus, the Son of God, through his saving acts; his passion, death, resurrection, and ascension back to the Father. We have received it in the form of the Holy Spirit through our baptisms. It is the grace that inspires and strengthens us. It is the love that is the source of our compassion and of our forgiveness toward those who have injured us. It is the love that binds us together in marriage, that we pass on to our children. And the more we know God, who is love, the more we grow in our own capacity to love, yes, even our enemies. The more we love, the more perfect our love becomes. And we begin to lose our fears of punishment, or of what others will think about us.
John challenges us with a very important wisdom here too. Our will to love, our desire to love one another, is the direct result of the fact that God loved us first. This love is his greatest and purest gift to us. And it is given not to be stored away, not to be hidden under a bushel basket, but to be shared freely and generously, to nurture and to heal, to welcome and to serve the widows, the orphans and the foreigners we encounter in our lives.
This love is real, more real than any human definition of it. In order for us to honor this love, our love must be real and sincere. It must encompass every aspect of our lives. As John indicates, if we who call ourselves Christians say that we love God, but hate our brothers and sisters, or our enemies, whom we have seen, we cannot truly and sincerely say that we love God whom we have not seen. Such "love" is a lie. (verse 20) We cannot know God if we do not love as he loved us. Because he loved us first, and because we have seen that love, and fallen in love with it in return, we are empowered to love as he loved us. This is the foundation of our faith. God is love and, "whoever abides in love abides in God, and God abides in him." (verse 16)
Jesus, through your life, death, and resurrection, you have shown us the depth of the Father's love for us. At our baptisms your love entered us in your Holy Spirit. Help us to know you and your love more deeply every day. Give us the grace and the desire to love one another sincerely in our daily lives in the way that you loved us, so that others may come to know you and your love through us. We pray in the name of your love, Jesus. Amen!
Want more daily devotionals, inspirational verses, and Bible reading plans? Just choose a plan and sign up for a free eBible account. It's that simple! CLICK HERE!