Despite its success, things haven't always gone smoothly for Homeboy Industries…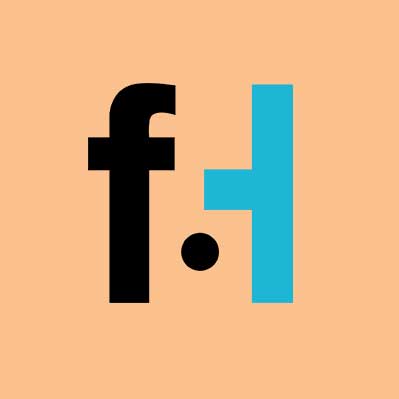 FaithHub
Father Greg Boyle created a bakery with another purpose: to help disadvantaged youth in Los Angeles get job training and find gainful employment. His innovative non-profit program has grown into a model for gang member rehabilitation, and other communities are eager to replicate its success. Homeboy Industries offers a beacon of hope and helps both youths and adults escape from the despair of never-ending poverty and violence.
In 1988, Father Greg Boyle of the Los Angeles Dolores Mission Church decided to take on the problem of gang violence; he saw a need to create a safer and healthier community, as stated by Homeboy Industries. Boyle and some of his fellow church members helped 70 young people escape gang life with a program called Jobs for the Future. In 1992, Father Boyle started Homeboy Bakery in a warehouse funded by Hollywood producer, Ray Stark. At that time, the Los Angeles riots were fresh in his mind, and he sought positive solutions for dealing with the pent-up anger and disillusionment many young people in the neighborhood experienced, reports America Magazine.
At the crack of dawn, several former gang members can now be seen busily rolling and kneading dough that is turned into fresh bread, rolls and pastries. Baking bread may seem like a simple activity, but it requires a certain expertise that is only learned by working in a professional baking environment. Young men who used to commit callous crimes as members of tough street gangs now use their hands to mold dough artfully into bread loaves that are sold to the public. Not only does Homeboy Bakery provide these young men with jobs, but it also provides them with opportunities to leave gang life permanently and to change the criminal mindset that destroys lives.
Over the years, Father Boyle and his dedicated assistants have grown Homeboy Industries into a nonprofit enterprise that encompasses numerous businesses. In addition to the bakery, they run a catering operation, cafe, diner, food truck, and silk screen/embroidery business. At its online store, individuals can purchase food, apparel, and other products made under the Homeboy brand. Several retail locations in southern California carry Homeboy-brand tortilla chips and salsa. In the 26 years of Homeboy Industries, countless young men and women have come through its doors seeking a second chance at life.
Agustin Lizama is a Homeboy Industries success story. Lizama experienced drugs, poverty, and violence as a gang member. He felt like a throw away and societal reject until he found help at Father Boyle's program, according to the National Council on Crime and Delinquency. He is grateful for getting a fresh start and is now a senior staff member at Homeboy Industries.
Despite its success, things haven't always gone smoothly for Homeboy Industries. In the 1990s, the bakery closed twice due to mishaps. The first closing happened because of a broken oven and leaking ceiling, which were both fixed. Unfortunately, tragedy struck again when the bakery burned down in 1999. Father Boyle refused to give up and he rebuilt the business; in 2007, Homeboy Industries moved into its new headquarters. It has since continued to help dozens of young people through job training, counseling, and legal services.
Tattoo removal is one of Homeboy Industries' best services and provides a means for ex-gang members to remove permanent ink on their skin through laser treatments. It's common for gang members to have several gang-related tattoos on their arms, legs, torsos and, in some cases, the facial area. Removal of gang-related tattoos is essential for reformed gang members. Homeboy Industries holds the distinction of being the largest tattoo removal program in the world. Volunteer doctors treat an astounding 3,000 tattoos per month.
---
Father Boyle is taking Homeboy Industries to the next level with the Global Homeboy Network. The program's successful rehabilitation models are being duplicated in countries such as Guatemala and Scotland. To help in other initiatives that assist young people in changing their lives, visit
Hope Faith Love
for more details and donation opportunities.
---
SKM: below-content placeholder
Whizzco for FHB