This passage from Deuteronomy is written for a people who are always being threatened by war and the writer's purpose is to prepare them for the battle to build their courage for the coming fight.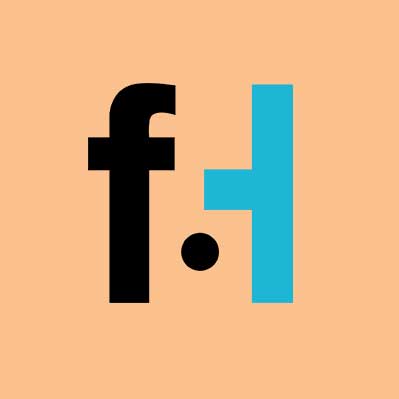 FaithHub

This passage from Deuteronomy is written for a people who are always being threatened by war and the writer's purpose is to prepare them for the battle to build their courage for the coming fight. He tells the army, 'When you go out to war against your enemies and you see horses and chariots and an army greater than your own, you shall not be afraid of them, for the Lord your God, who brought you up from the land of Egypt, will be with you. When you are drawing near to battle, the priest shall come forward and speak to the army, and say to them, 'Hear, O Israel! Today you are drawing near for battle against your enemies. Do not be weak hearted or afraid, alarmed or frightened by them. For the Lord your God is the one who goes with you to fight for you against your enemies to give you victory.' This, we can understand, would be good news to an army about to meet its foe on the field of battle. To hear that the army would not be alone in their efforts, that the Lord, their God, would fight with them, would have been both comforting and encouraging to those about to go into battle.
These are very martial words. They are given to a people, in a time, who are constantly involved in the reality of bloody warfare. The Jews, at this stage of their history, were trying to establish themselves, to have a place in the world. They had real enemies who were constantly trying to conquer or destroy them. As the Chosen People they understood their need for God's presence in those desperate times.
As Christians, living many thousands of years later, in very different times, this martial, military tone is not so familiar to us. Oh, yes, we know that we too are engaged in many battles against fierce foes, both mortal and spiritual. We also know that we must be prepared, like soldiers in an army, to confront these things. But our times are different too. Our worldview is shaped by the fact of the Incarnation of our Lord and savior, Jesus Christ. When Jesus came among us, everything changed. Still, we must do battle as well. But Jesus taught us to do it differently.
[content-ad]
Today we are most likely to be taken to court by those who challenge our faith and who are trying to remove any influence of it from the public square. Many try to deny us our rights to pray, or are actively doing everything they can to tear down the ancient and unchangeable moral laws that have come to us from the God of creation. They ridicule our faith attempting to replace it with their 'new' philosophies and their self-centered ideologies. We know, too, that there are spiritual forces that are working hard to turn our hearts, minds, and souls away from God. We must know and recognize these things and be as prepared as well-trained soldiers to fend them off, to remain true to our faith and to our God.
As Christians, though, we are called to respond to these things in a new way. We are called by Christ to love one another as he did. We are to be people of forgiveness and compassion, of mercy and consolation, of justice and hospitality. The battles we must often fight are different than those of the ancient Jews. Like the Jews in the time of Deuteronomy, though, we need to be reminded that we do not go into these 'battles' alone. We have seen the promised Savior. We know that all of the false prides of sin and death have been conquered by his life, suffering, death and resurrection. We know, Emmanuel, God is with us, and we know and believe that he remains with us in his Holy Spirit through all of our daily struggles. We know that it is he who guides and protects us from the foe. We know that he will not abandon us, even in our fears, or our doubts.
Lord, as Christians, we believe that you are with us. We know, too, that you want us to fight in a new way. You want us to be courageous enough to love our enemies, to turn our cheeks when we are struck, to give to the poor from our substance, rather than our excess. We know that you have asked us to bear our crosses and to follow you in all things. We know that we are to arm ourselves with, 'the belt of truth, the breastplate of righteousness, the gospel of peace, the shield of faith, the helmet of salvation, and the sword of the Spirit.' (Ephesians 6: 10-17) In all of this, we ask you to help us to remember that you are always with us, that you enter each of our struggles at our side, defending and guiding us in the midst of our daily battles, both internal and external. For this we adore you and we give you our joyful thanks. In Jesus name we pray. Amen.
Want more daily devotionals, inspirational verses, and Bible reading plans? Just choose a plan and sign up for a free eBible account. It's that simple! CLICK HERE!
SKM: below-content placeholder
Whizzco for FHB