Teacher Jen Sculley puts her life on the line to save a student in hardship.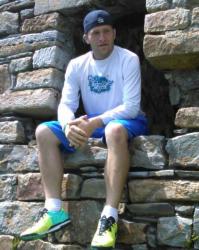 Mark Burton
Greater love has no one than this: to lay down one's life for one's friends. John 15:13
Teachers dedicate their lives to educating their students, but one teacher in Denver, Colorado, is actually putting her life on the line for one.
When teacher Jen Sculley learned that one of her students had kidney disease, she didn't hesitate to respond. Jen says she just knew she had to help because, "As she (the student) was telling me, this very clear voice said, 'You're going to give her a kidney." Miraculously, Jen was right! She was a perfect match for her student, and the voice she heard telling her to give must have been divine.
For personal reasons, Jen felt a deep need to do everything within her power save her student's life, and though the recipient wishes to remain anonymous, we encourage you to pray for her as she battles through dialysis. If we could learn to be generous like this teacher, just imagine how many people would witness God's love!
[content-ad]