Ready for a few holiday laughs?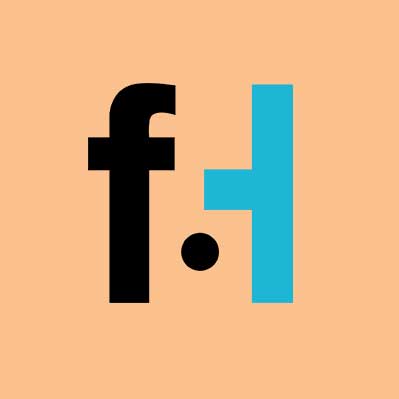 FaithHub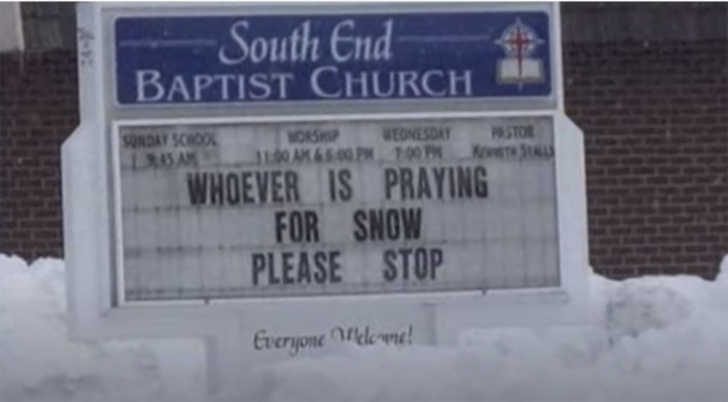 During a joyous holiday season, it's easy to get caught up in present shopping, event planning, family, and ugly sweaters. There's always one more gift to buy, one more stocking to hang, and one more piece of stale fruitcake to stomach, am I right? That's why it's so important to take a little breather and get a few laughs in!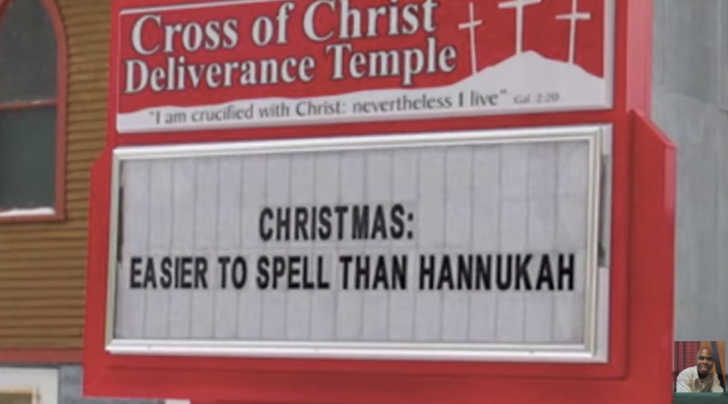 If you're stressing away the last few days leading up to Christmas, then it's high time you take a step back and enjoy the little things about the season. Fresh-baked cookies, sparkling snow, the smell of pine trees and spice, the list goes on and on.
One of my Christmas traditions is to drive around and look at all the Christmas lights in my neighborhood – and in the wealthy neighborhood a few miles away. They always have the best lights. But, I digress. This year, I'm adding on a new tradition: driving around and looking at church signs!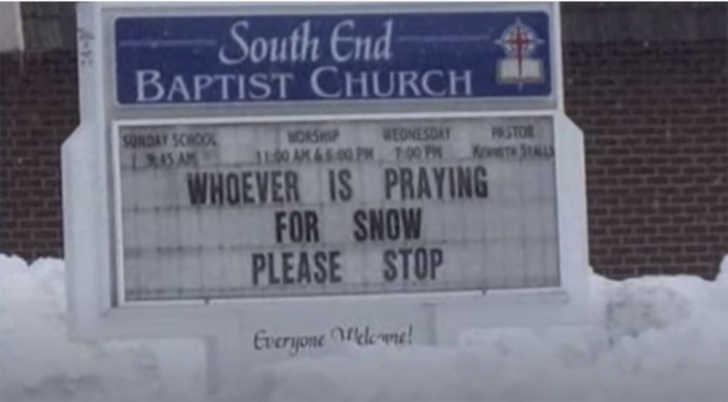 The church can really put the joy back into Christmas – these messages will really crack you up! From clever and witty to downright ridiculous, I'm sure you're going to find a church sign that will put a smile on your face. Who knows, maybe you'll get inspired to lobby for a new sign for your church this Christmas season!
For some year-round joy, remember your favorite church sign jokes with one click!