This is just one simple statement from Jesus' lengthy, powerful and beautiful Sermon on the Mount.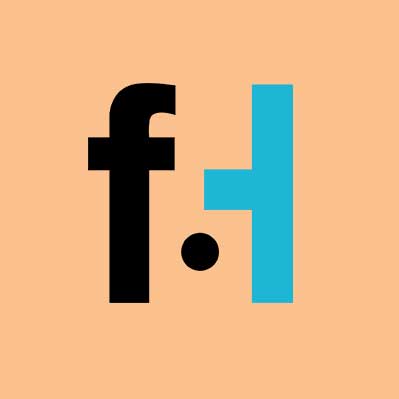 FaithHub

"Give to the one who asks you, and do not turn away from the one who wants to borrow from you." (Matthew 5:42) This is just one simple statement from Jesus' lengthy, powerful and beautiful Sermon on the Mount. If someone asked you to tell them what the core of the Christian moral code was, you could direct them to the 5th and 6th chapters of Matthew's gospel to get a clear sense of it. Those chapters could be considered a basic primer for Christian morality and ethics. What is at the core of these teachings? That a Christian is, by faith and by commitment, a man or a woman for others. A Christian man or woman is one who takes on the ways of Jesus Christ. He or she is one who has truly come to know Jesus and who has understood the difficulty and the seriousness of his kind of love in this world. A Christian man or woman is one who has willingly accepted Jesus' commandment to ʺlove one another. As I have loved you, so you also should love one another. This is how all will know that you are my disciples, if you have love for one another.ʺ (John 13: 34-35)
We are not naive. We know how difficult this is. We are not free from the whining demands of our own egos. It is in the self-recognition of our own weakness, that we have come to understand that real love, real happiness is not about ʺme,ʺ but is the product of our having loved well. We have come to realize that our truest happiness is the reward that comes to us from God for having served and given ourselves to others without expecting anything in return. We have slowly begun to understand that it really is in giving that we receive. In Luke's version of the Sermon on the Mount we also hear this: ʺGive, and it will be given to you. Good measure, pressed down, shaken together, running over, will be put into your lap. For with the measure you use it will be measured back to you.ʺ (Luke 6: 38)
This is the core, then, of Christian morality and ethics. The wisdom of this moral and ethical code is modeled for us by Jesus himself. He shows us the Way to live justly and mercifully. He shows us the Truth about love, that it is something given, not earned, or demanded. And he shows us that the good Life is all about serving, healing, and sacrificing for the good of others, not just those we love, but all others. Yes, even our enemies. Jesus is the Way, the Truth and the Life that every Christian wishes to honor by faithfully and humbly aspiring to emulate him every day. It is by trying more and more, every day, to become men and women for others that we honor Jesus. Jesus shows us that it is in emptying oneself that one creates the possibility of being filled with a joy even greater than we could ever imagine.
We live at a time when the ego has been apotheosized. But the ego, in reality, is a very tiny thing that fools itself by presuming its own grandiosity. It is always a fool, for it can not see beyond its own limited reality. When we are all puffed up with ego, there is no room in us for love, or anything else. The ego has its societal equivalent in our era too. It is called ʺidentity politics.ʺ When a group of like-minded people sees the world and its effect on them, solely from their own peculiar, singular, and narrow perspective, presuming it to be the ʺfullnessʺ of reality, they begin to see all others as either an enemy, an oppressor, or worse, non-existent, With this attitude there can be no possibility of forgiveness, or compromise and, therefore, there is no hope for real, effective justice. The one who is consumed by ego becomes a tyrant. The group that becomes consumed by narrow limits of its collective ego, becomes tyrannical toward all others who are not like themselves. The whole of human history is full of such things. That is why Jesus' coming into the world and shook everything like an earthquake, right down to the foundations.
Every Christian man and woman understands that, in taking on the Christian life with its Christ-given, communal, moral and ethical code, we may very well have to endure suffering. After all, Jesus is our model. There are forces that will ridicule us, misunderstand or misinterpret our love, out of ignorance, or the blindness of ego. The Christian man and woman also knows that there is such a reality as evil, conscious and purposeful evil. Because of these things there seems to be very little love in the world. But a brief overview of history reveals quite clearly, that it has always been so. Christians, though, understand that they are called to be something different in the world in every era. We are called to be Christ in the world today. St. John of the Cross puts it this way, ʺWhere there is no love, put love, and you will draw love out.ʺ That's what Jesus did for all of humanity. He put love back into the world, and because he did, the world, despite what seems like overwhelming evil, still spins. It is the simple actions of love that keep the hope of salvation alive, especially in the midst of overwhelming evil. Anyone who acts out of love in the world has God in them. But for Christian men and women this is the moral code out of which all things must be done. This love has real force, and real strength, and real effect. This is not what the world understands to be 'romantic' love. It is not a love that is sugary and limp. It is a love that can heal, encourage, forgive, and even die for the common good of even unnamed, or unknown others.
As Christian men and women, let us pray over this idea every day. Let us practice putting love where there seems to be no love. For if we do, God will draw the love out of all things. It is through our willing choices to love, even when it is difficult, even in the midst of our personal suffering, that God will pour out his abundant graces. What God does with our love for others, we have no control over. As free human beings we can, of course, choose to refuse God's will. If we do, though, we will harvest only bitter enmity and meaningless suffering. Or, we can choose to humbly and faithfully submit to God's will and let God do the rest. Let us show the world that we are disciples of Jesus through our love. Amen.
SKM: below-content placeholder
Whizzco for FHB