Share this story today, and be encouraged to live out your faith in a real an tangible way!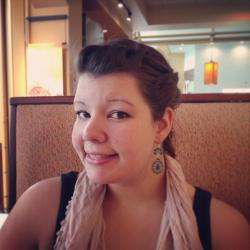 Jessica Griggs
For I was hungry and you gave me food, I was thirsty and you gave me drink, I was a stranger and you welcomed me, I was naked and you clothed me, I was sick and you visited me, I was in prison and you came to me… Truly, I say to you, as you did it to one of the least of these my brothers, you did it to me. – Matthew 25:35,36,40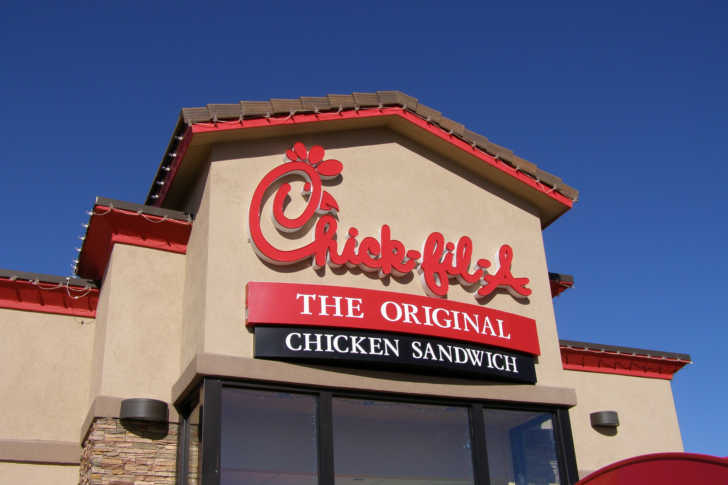 Joey and Stella went for their usual daddy/daughter date at Chick-fil-a on Monday, January 25th. After finishing their meal, and Joey watching Stella burn off the energy in the play area, the two decide they need some ice cream. Typically, they order dessert and eat it in the car on the way home, but on that day, Stella insisted on eating her ice cream at the table.
"I'm so glad she decided to stay," Joey writes in a Facebook post that has gone viral. "We had a front row seat to [a] beautiful scene."
He goes on to explain that a homeless traveler came in and asked at the counter if there was any extra food. "Mud was wet and caked on his well-traveled shoes. His hair was matted, and his beard wasn't a statement as much as it was a necessity and a sign that he doesn't get to shave as often as most of us do." People kept their distance, but he smiled kindly and tried to be friendly with those who didn't recoil. The homeless man was told to wait for a manager, which he did with a smile.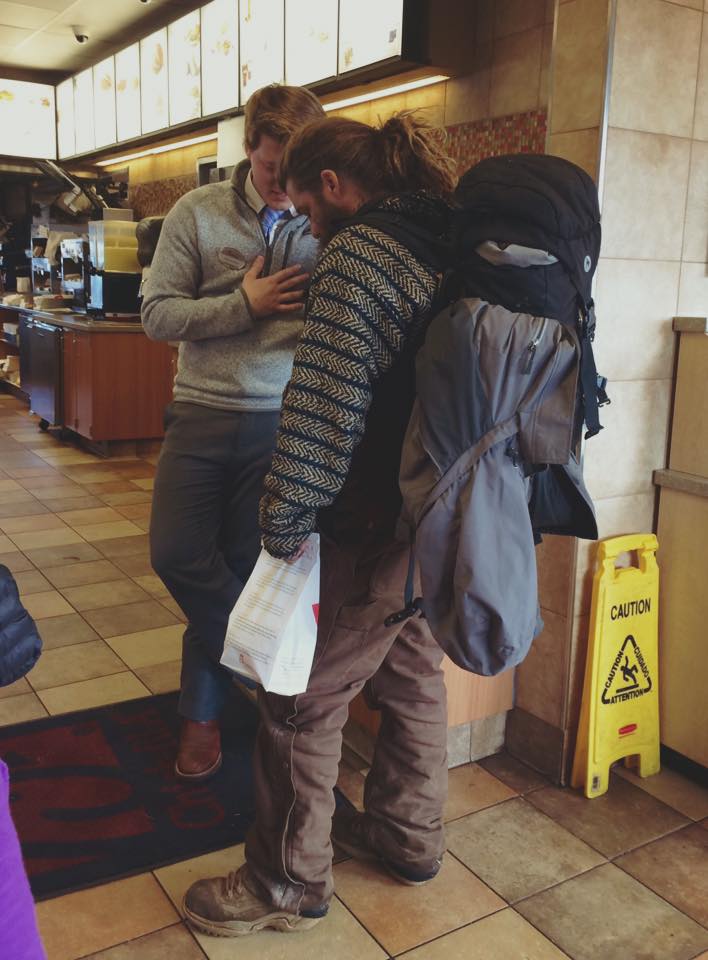 A few minutes later, the manager came out and told the homeless man he wanted to give him a full, warm meal, not just the scraps. He asked if it would be alright to pray with him, and the homeless man obliged. More than the kind gesture and the prayer, Joey goes on to say that what struck him about the whole scene was how the manager made time for the homeless man, despite being swamped over the dinner hour.
"I heard love in that prayer. The homeless man wasn't some untouchable stain on business. He was the reason that store opened its doors this morning (or any morning)"
Joey and his daughter watched in silence, and Stella even put her head down and prayed with the manager. " I love teaching my daughter life lessons, and I also love being there to watch other Christians teach her life lessons."
Share this story today, and be encouraged to live out your faith in a real an tangible way! For more stories on prayer in unexpected places, check out this cop who gave a prayer instead of a ticket.
SKM: below-content placeholder
Whizzco for FHB