The greatest wonder of all is that God could have such infinite love for us, not just in general, but for each one of us, personally.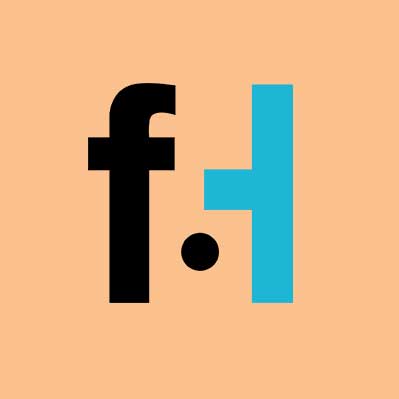 FaithHub
Truly, there is power in the voice of the Lord. It is a power so immense, so indescribable, so transcendent and beyond our mortal limits, that it can only be described in the language of poetry and theology. It is a power beyond all the powers of human science and technology, beyond the powers of all the intellectual pride of all of humanity. It is the very meaning and essence of true power. For God's power is perfect. There is no other power in heaven or on earth that can destroy the power of God. Not even the prideful denial of God's existence can destroy his omnipotence, or his omnipresence. And those who have come to know and to believe in this saving power of God shout for joy saying, "Glory be to God."
In this psalm, the psalmist uses the metaphor of God's voice to try to describe his power. To emphasize that power, he repeats the phrase "The voice of the Lord…" seven times. When it is read aloud the repetition imitates the sound of thunder. The psalmist describes the voice of the Lord as being over the waters, a splendor, that can crack and splinter the very cedars of Lebanon. It makes the very terra firma of Lebanon and Sirion leap like young calves, or young bulls. It strikes with fiery force, shakes the desert of Kadesh, makes the deer dance and strips the forest bare. The psalmist uses these poetic metaphors to try to capture the idea of the power that is in the voice of the One who created the heavens and the earth and all that is in them, visible and invisible. It is both the strength and the weakness of human language that we are confronted with here. Only the poetry of prayer can even hint at the power of God. And the psalmist's prayer here is an attempt to give glory to God. He is giving such praise as befits the glory that is due to this divine king of heaven and earth.
In biblical numerology, the number 7 represents perfection. As Christians, we see this 'perfection' in Jesus' response to Peter when he was asked, "Lord, how many times should I forgive my brother or sister who sins against me? Up to seven times?" And Jesus says, "I do not say to you up to seven times, but up to seventy times seven." (Matthew 18:21) This perfect forgiveness is his own healing power, which he freely shares with us for our good and for the good of one another. It is this perfect power that reigns over all of creation with perfect patience and with perfect mercy. It is this power that so generously gives life to all things. God's divine power is so great that it is not even limited by his divinity. For it is in this power that God willingly chose to become weak, to take on the fragile, finite flesh of our humanity, and in doing so, to suffer mortal wounds and even (oh, how great this is) to die for us, and to rise again. There is no power greater than his infinite power of love.
The greatest wonder of all is that God could have such infinite love for us, not just in general, but for each one of us, personally. His power is so great that he never forgets or abandons a single one of us, not even when we willfully turn away from him. His power is great enough to give us both intellect and free will and then to never interfere with our use of them, even if we use them in defiance of him. Rather, his love for us is powerful enough to wait patiently for us to realize the errors of our ways. So powerful is his love for us that, when we turn back toward him sorrowful and repentant, he joyfully welcomes us back home with open arms, not just forgiving our rebellions, but forgetting them forever. This is the message of the Prodigal Son, is it not.
Lord, we encounter the power of your voice in the scriptures. Help us also to hear the power of your voice in everything that is good, true and beautiful around us. Shake our very hearts and minds to their foundations, Lord, with the power of your voice. Help us to live our lives in such ways that others will be able to see the saving power of your voice in our every word and deed. We pray this in your name, Jesus. Amen!
Want more daily devotionals, inspirational verses, and Bible reading plans? Just choose a plan and sign up for a free eBible account. It's that simple! CLICK HERE!
SKM: below-content placeholder
Whizzco for FHB