But godliness with contentment is great gain, for we brought nothing into the world, and we cannot take anything out of the world. 1 Timothy 6:6-7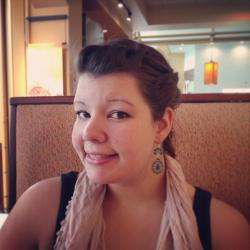 Jessica Griggs
At the end of my third grade year, my teacher had us write letters to the incoming class of third graders. The letters were supposed to be encouraging, and full of little nuggets of wisdom (or as much wisdom as a third grader can muster) about the year, and the lessons learned, and how great this year is going to be for the new class. You see, lots of things happen during your third grade year; you learn multiplication, cursive, and you have your first (gulp) "reproduction" lecture.
So as this year draws to an end, I wanted to revisit this idea. Instead of making resolutions, and dreaming of how much weight I'm going to lose and how much more organized the spare bedroom is going to be, I want to reflect on all that God has already done. My hope is to offer some wisdom (or as much wisdom as a 24 year old can muster) to the me of last year. So, without further ado, here is a letter to myself: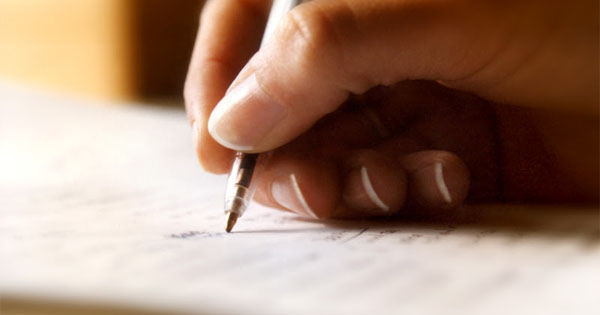 But godliness with contentment is great gain, for we brought nothing into the world, and we cannot take anything out of the world. 1 Timothy 6:6-7
Dear Jess,
You don't know it yet, but this year is going to change everything you thought you knew about comfort and living for the glory of God.
You will learn exactly what it means to have enough. You see, God doesn't promise enough to be happy or enough to not worry; he promises enough so that we will seek Him as our strength. That means that whatever it takes – or whatever He has to take away – in order to teach us more of who He is and lead us deeper into His all consuming, all satisfying love – that is enough.
Believe it or not, this year enough will look like not being able to pay rent due to unexpected medical bills and your husband being out of work. And a few months after that, enough will look like having the means to use the spare bedroom as a refuge for a hurting co-worker, and being able to feed them and help them get back on their feet out of the abundance God will provide.
This year, you will learn that God provided His church to not only bless you but to be blessed by you. You will move from being a mere consumer of the lights and show of church to an active church planter. And it will hurt. People are messy, but you will see that it is a joy and a privilege to be able to get your hands dirty and show the love of Christ right where they are at.
Jess, this year you will graduate college, (finally). I know that you have a longing inside of you to go change the world in one crazy adventure, and you will. Or, rather, God will change your world, and you will learn that an even higher calling than dying passionately for a cause is to live humbly for one.
This year, more than any year previous to it, you will be blown away by God's timing. You will experience heartache and happiness, laughter and loneliness. You will wrestle with God and find rest in Him. God will exceed your expectations in every possible way – but it will cost you. In fact, it will cost you everything. But, in time, you will almost begin to understand how the only way to be content is to wake up everyday knowing that God is enough.
Love,
Your Much Older, Wiser, Prettier Friend.
SKM: below-content placeholder
Whizzco for FHB