Lent has come. It does not seem that long ago now that we were celebrating the birth of Jesus. Our joy in that celebration was appropriate…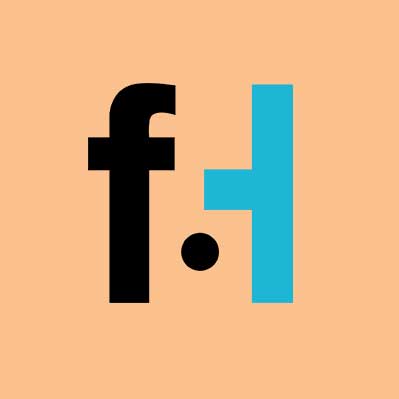 FaithHub

ʺSo we are ambassadors for Christ, as if God were appealing through us. We implore you on behalf of Christ, be reconciled to God. For our sake he made him to be sin who did not know sin, so that we might become the righteousness of God in him.
Work together, then, we appeal to you not to receive the grace of God in vain. For he says: 'In an acceptable time I heard you, an on the day of salvation I helped you.'ʺ (2 Corinthians 5: 20-6:2)
Lent has come. It does not seem that long ago now that we were celebrating the birth of Jesus. Our joy in that celebration was appropriate. New life, the birth of a child, is a source of natural joy, hope, and promise in a family. The birth of Christ was preceded in the Church calendar with a period of anticipation and preparation, called Advent. During that time we spiritually prepared ourselves to welcome this wee babe, who would enter into our world and change it, forever.
[content-ad]
Ash Wednesday, March 5th this year, began another period of waiting and spiritual preparation. This time it is not a birth, but a death that we prepare for. As we go through this Lenten period we will see Jesus go out into the desert to pray for forty days, and we will see the petty, worldly foolishness of Satan in his attempts to lure Jesus away from his mission. We will watch Jesus enter into his public ministry beginning with a miracle at a wedding feast. It is all going to lead us to those awful moments, when he suffers in the garden at Gethsemane and submits humbly to do the will of the Father. We will wince when we see Judas betray him with a kiss on the cheek. We will agonize over his suffering under the Roman guards, being whipped mercilessly for their pleasure, and we will flinch as we watch them crushing a crown of thorns down on his head in mockery of his kingship. We will weep with the women of Jerusalem as he is led to Calvary, and cry out as we watch the nails being driven into his hands and feet. We will wait beneath the cross during those terrible three hours of his dying and we will hear his words, and know that they are directed towards us. We will suffer, instinctually understanding that what he is enduring as he hangs up there above us on that man-made tree, is because of us. And we will be speechless before it. We will lose our own breaths as he expels his last breath. And we will mourn—but only for a few short days. For on Easter morning: ʺIn the tender compassion of our God the dawn from on high shall break upon us, to shine on those who dwell in darkness and the shadow of death, and to guide our feet into the way of peace.ʺ (The Canticle of Zechariah, Luke 1: 78)
During Lent we are challenged to reflect on our own finite-ness and on our sins, which are the reason for the whole of the Christ event. We are challenged, too, to recognize that NOW is the acceptable time, as Paul tells us in the reading above from 2 Corinthians, to be reconciled to God. Because we are going to die, like everything else in this world, we are challenged in our Lenten readings and reflections, to see that the time to be fully alive, to be fully awake to God's love and mercy, is now, in this moment. Indeed, every moment is that now moment in which we can be reconciled to God.
Lent challenges us to see that everything turns to ashes in the end. Everything! My body, the great Sequoia tree, the beautiful spring flowers that are now just beginning to bloom, the seemingly eternal bulwarks of mighty cliffs at the edge of the sea; all will eventually go the way of all things, to ashes. Knowing this, know too that NOW is the time to be reconciled to God. Now is the time to be alive in Christ. This moment—now—as you read this—is the acceptable time to be reconciled to God. Live, right now, for God. Accept his mercy and his grace—now. Be joyful in it—now. Be merciful to others—now. Forgive—now. Love one another—now. For NOW is the acceptable moment for all that is true, good, and beautiful.
Let us, then, use this time of Lent to learn how to live in the now, to practice bending our wills to the will of God—in each and every moment. Let us turn from our sins—now, in this moment, and every now moment. Now is the acceptable time to prepare our hearts, our minds, and our souls for the grace of God that we receive from God through the sorrow and bitterness of Good Friday, and through the unspeakable joy of Easter. Remember, now, and every day, that he died on that cross, bearing all of our sins in his body. Ask his forgiveness—now. Receive his grace—now. Give thanks for his infinite mercy and his unconditional love—now. For now is the acceptable time to be reconciled to God. Amen