In all things, if we turn to Him, if we trust in Him, He will give us all the graces we need to live fully and fruitfully, in the good times and in the difficult times.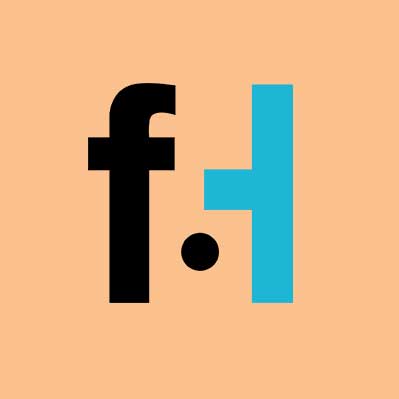 FaithHub
Is there another Psalm that is so well known, so beloved, as the 23rd Psalm? Over the next three days we will be meditating on the first three verses of this lovely, holy psalm.
It begins as a beautiful pastoral statement of faith. It is a statement of such homely warmth and care that it can melt even the most hardened of hearts. "The Lord is my shepherd, I shall not be in want." The idea of a shepherd may sound a little odd to us today, precisely because the greater part of our populations in the 21st century live in cities. As a result, for most of us there is no longer a direct connection to the soil, to the pastoral environments of nature. Most of us have gotten used to the busy-ness, the noise, and the smells of the city. When we go into the countryside we are often discomforted by the farm smells that are part of the reality of animal husbandry. And yet, are we not moved on occasion to get out of the city, to escape into the countryside, or to the seaside, to recharge our batteries, to get back in touch with nature? I go to a little village in Ireland every year for this purpose. It is in the extreme southwest of Ireland, perched on a bluff above the heavy Atlantic waves that pound incessantly against the rocky cliffs below the village. The village has only one street and is backed by farmlands where lots of sheep and a few small herds of cattle are raised. I've come to love the pastoral quiet and the earthy smells there. It is an isolated place, far away from any town or city of size and I have found inexpressible peace there. It is a holy place to me, a place where I sense God in the morning air, in the sounds of lowing cows in the fields, and in the pounding waves of the Atlantic. When I take walks up into the low lying, rock strewn mountains above the village I always get a sense that I am on a pilgrimage and I can feel God's presence with me in the silence there.
There is a reason for this, whether we are aware of it or not. All of nature mediates the beauty, the power, and the presence of God to us. Our city environments are shaped by man-made, hard edged, narrow vistas of concrete and glass and the ceaseless thrum of traffic. God is there too, but those things have a tendency to compete with, or to block out His presence to us at times. The commonly noisy and often fractious environments of our sprawling urban areas certainly separate us from the natural peacefulness of nature. Have you ever meditated on why we always plan large natural green spaces and parks into our cities? Could it be that these remnants of the forest, or of the countryside, nestled deep within the noise and bustle of our cities serve to nourish a deep spiritual and psychological need in us? Might it be that we still harbor, deep down in our collective psyche, a desire to get back to Eden?
Let us look, too, at the powerful idea of a shepherd. A good shepherd faithfully watches over his flock, keeps it safe from the threat of predators, or from the natural pitfalls of a rugged pasture. He is willing to face any and all dangers that threaten the flock. He suffers with the flock through the stormy days that inevitably come, and in the spring, takes great joy watching and caring for the new lambs gamboling in the fields. A good shepherd comes to recognize each and every one of the sheep in his flock. He knows when one is lost and will go out of his way to find that lost sheep. He is familiar with their varying personalities, their strengths and their weaknesses. Most importantly, he takes care of their every want. Does this not sound familiar to the the Christian ear? This is a good description of Jesus, who truly is our Good and Faithful Shepherd.
Because Jesus is our Shepherd, we have come to understand the second clause of this first verse more intimately: "I shall not be in want." Jesus has given us the means to fulfill the deepest wants of our souls. If we are faithful, if we have given our lives to him, our Shepherd remains with us through thick and thin. Even if we "get lost" he will not give up on us. He will continue to call us home. He will search us out, or he will wait with infinite patience for our return. In all things, if we turn to Him, if we trust in Him, He will give us all the graces we need to live fully and fruitfully, in the good times and in the difficult times. He will never abandon us. He will always be there to shepherd us, to keep our feet steadily on the narrow path to our promised home. He will nourish our souls in their every need.
Lord we thank you for your loving kindness towards us with all our hearts. You shepherd us with limitless mercy. Watch over us and keep us safe, for we are weak and in need of your grace. Help us, too, to see you in the beauty of nature and in the faces of all we meet. We pray these things in your name, Jesus. Amen!
Want more daily devotionals, inspirational verses, and Bible reading plans? Just choose a plan and sign up for a free eBible account. It's that simple! CLICK HERE!
SKM: below-content placeholder
Whizzco for FHB