Read this profound story of a woman who chose to be joyful and thankful, even as she was ravaged by an incurable disease.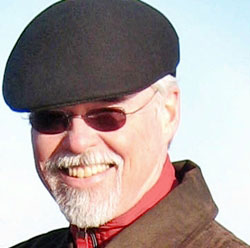 Dan Doyle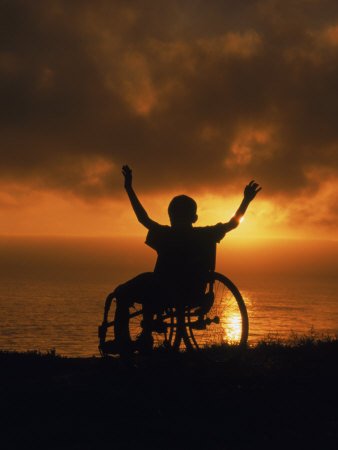 Life happens. Much of what happens in our lives is serendipitous and unasked for, but much is the result of our choices too. The truth is that the experiences of every day life give us the means through which we can come to know ourselves, our world and our God more deeply.
The component that can make, or break, a given day for us is our attitude. We all have one final freedom, the freedom to choose our attitudes in response to the experiences of life. No one gives us our attitude, no one can take it away from us. It is the ultimate freedom that we all possess. And whatever attitude we choose is ours and ours alone. We can choose to whine and complain, or we can choose to fight on, to remain above the fray, or to not be defeated by our given circumstance.
My mother had A.L.S., or Lou Gerhig's disease. It is a merciless disease that gradually debilitates the sufferer until he or she is completely incapable of movement, even speech. The nerves that cause the muscles to move die off, and eventuate in a slow but progressive decline into total immobility. The mind remains absolutely clear, and you are fully aware that you are trapped inside a body that no longer functions. By necessity, you become completely dependent on others to take care of your every need, indeed, of every bodily function for you.
As we watched the disease progress in her we also had to witness the decline of a woman who had been in her life a powerful athlete, and a capable, independent individual. In her youth she had been the U.S. national speed skating champion, and an Olympic athlete. She never stopped skating and when she was 65 years old, she competed in the Senior Winter Olympic Games in Lake Placid, NY and won 4 gold medals in the speed skating events as the oldest competitor. She was also a championship bowler and golfer; a woman who would tap dance or do an Irish jig at the drop of a hat. She had hosted two television shows and was a photographic model. But A.L.S. hit her and there was nothing medicine could do to change or to stop it. The disease simply took everything away from her mercilessly and frighteningly quickly.
My wife, my two daughters and I, moved in with my parents to help my father care for her at home. She slept in a hospital bed set up in a spare bedroom above the one that my wife and I slept in. We had an audio monitor next to her so that when she called in the night, we woke up and I would go upstairs, turn her on the bed so that she wouldn't get bedsores and spend a few precious moments of conversation with her.
My wife became her nurse, her confidant and friend. She would give her showers and comb her hair for her, or take care of her nails. She would help me get her out into the living room to the electric, reclining chair she would spend the day in, and make her comfortable, or feed her, because she could no longer do that herself. Often I would have to lift her from the chair to put her on the commode, then clean her, just as she had done for me when I was a child. Everything had been reversed. She had to let go of her "dignity" and allow us to do this for her.
My mother could have fallen into a despair over this disease. One of the things that she missed the most was the fact that when our daughters came home from school and went to her to give her a hug and a kiss, she could not lift her arms to reciprocate. She could have felt sorry for herself, given her predicament. She could have been angry at the injustice of it all. But because of her deep and abiding faith, she chose to be joyful every day, to thank God for the many graces he gave her through the length of every day.
Her life had become a life of constant prayer. She prayed for all of us who were going through this trial with her. She prayed, surprisingly, many prayers of thanksgiving to God for family, for her faith, for the love that she was surrounded by. Indeed, she prayed for the world. She chose to live as fully as she could in her condition. She chose to be happy despite the terrible disease that had taken all of her powers away from her and made her dependent.
In the end, though my mother could no longer speak clearly, our daughters were close enough to her that they could translate everything she was trying to say to the rest of us. She could smile at us, her eyes bright with knowledge and consciousness. We could not but feel that we were in the presence of a saint.
Mom died at home, in her own bed, surrounded by her entire family. When she had breathed her last we all could shed tears of both loss and joy for her release from the terrible disease and we knew that she was with God, fully able again, and more joyful than is possible in this life.
She taught all of us that attitude is everything. She taught us that God's love is manifested in the love shared between us, in good times and bad, in sickness and in health. She taught us that God is the source of our strength, our capacity to endure all things that come our way. And she taught us how to choose joy over despair, even in what appears to be the darkest of circumstances.
So, when those days that bring difficult challenges come, know that we have the freedom to choose how we are going to respond to it. This is a very liberating thought. We can also count on God to aid us in choosing the attitudes that are truest to our humanity and to our souls.
SKM: below-content placeholder
Whizzco for FHB