Well there it is; the center of the Good News.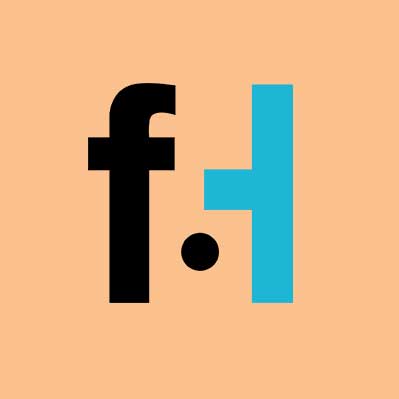 FaithHub

Well there it is; the center of the Good News. Jesus has distilled the reason for, and the meaning of, our Christian faith down to its simplest, purest understanding with the words of this passage from John's gospel. ʺJesus said to his disciples: 'As the Father loves me, so I also love you. Remain in my love. If you keep my commandments, you will remain in my love, just as I have kept my Father's commandments and remain in his love.ʺ (John 15: 9-10)
We readily see the truth in these words. We know in our minds that obeying God's commandments is both wise and, ironically, liberating. If we loved God as he loves us, ʺobeyingʺ his commandments would be no burden, rather, it would be our loving response to his love for us. Ah, but therein lies the rub. We have egos. We struggle with our own rebellious egos when it comes to the idea of ʺobeyingʺ anyone other than ourselves. Yes, even God. We translate that word ʺobedienceʺ as a form of slavery, as an imposition of someone else's ideas on us. But Jesus is giving our egos a marvelous challenge here. When he spoke these words to his listeners, they did not know that he would actually fulfill their meaning with his very life.
Jesus tells us why he has said this to us in the following lines: ʺI have told you this so that my joy may be in you and your joy may be complete.ʺ (Jn 15: 11) Is their any desire that we hope for more than joy? We have experienced hints of joy in our lives, and those hints have deepened our desire for it more. Joy is not mere happiness, but something larger; something that cannot be contained in the flesh of our finite lives. Jesus, the very source of joy is telling us what we need to do to find that joy more and more often in this life, but also how to enter its realm for eternity.
[content-ad]
Then he distills it all down to this: ʺThis is my commandment: love one another as I love you. No one has greater love than this, to lay down one's life for one's friends.ʺ (Jn 15: 12-13) Note the singular form of the word ʺcommandment.ʺ There is the truth in all of its mysterious simplicity. If we love like this, we will be the joyful fulfillment of all of the commandments. If we loved others as he has loved us we would never think of sinning against them. If we loved this way, we would be freer than we could ever imagine from the detritus of sin; guilt.
This is why Jesus then says: ʺYou are my friends if you do what I command you. I no longer call you slaves, because a slave does not know what his master is doing. I have called you friends, because I have told you everything, I have heard from my Father.ʺ (Jn 15: 14-15) Jesus has freed us from our sins, and he has made us his friends. We are no longer slaves to sin, if we hear and believe what Jesus is telling us here with his words. But Jesus went further. He did not just say these things, he did them. Because he counts us as friends, he has revealed everything the Father wanted us to know about true love. Jesus honored his word, the words of his Father, with his life. He laid down his life for all of us, his friends. We are challenged to remember here that he did this for ʺallʺ of humanity. Those who have heard and accepted these words and who endeavor to love ʺallʺ others as Jesus loved us, remain in God and God remains in them. They are God's love in the world here and now.
Finally, Jesus tells us something that strikes us at the very core of our being: ʺIt was not you who chose me, but I who chose you and appointed you to go and bear fruit that will remain, so that whatever you ask the Father in my name he may give you. This I command you: love one another.ʺ (Jn 15: 16-17) What a thought! God chose you and me, personally, intimately, knowingly. When we truly understand this, how can we respond with anything less than love in return. The God of all creation lovingly chose me, in my nothingness, to be his love in the world today, to bear the fruit of that love into the world today in my own person. God's love is a knowing love. He made each of us in his own image and likeness. Jesus is simply calling us to live out of our truest nature. If God is love, as John tells us in his first letter, he can only be known in love. ʺBeloved, let us love one another, because love is of God; everyone who loves is begotten by God and knows God. Whoever is without love does not know God, for God is love.ʺ (1 Jn 4: 7-8) If we love others as he loved us, then whatever we need, whatever we ask for in Jesus' name the Father will give us to overflowing. There, then, is the center, the heart of the gospels.
Let us remember, too, that all are our friends, not just those we know and love, but even those who are strangers to us. ʺIt makes no difference whether he is related to not, whether we 'like' him or not, whether he is 'morally worthy' of help or not. The love of Christ knows no bounds, it never ceases, it never withdraws in the face of hatred or foul play.ʺ (Edith Stein, a German Jewish philosopher who converted to Catholicism and later became a Carmelite nun. She was martyred at Auschwitz in 1942.)
SKM: below-content placeholder
Whizzco for FHB