Really, what else can we do when we finally come to realize, in the very depths of our being, that God is for us and that He is with us always, everywhere, in good times and in troubled times?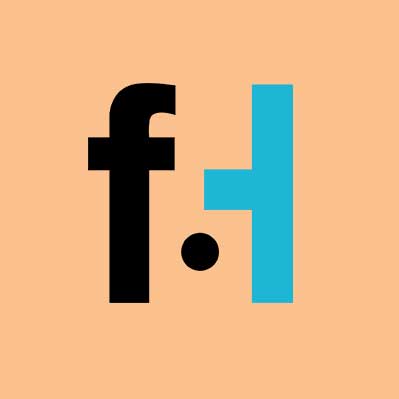 FaithHub
What a great way to end the week! This passage is the last verse, in the last Psalm, in the Book of Psalms and it is full of joy. It is the kind of prayer that we should all wake up to each morning. The Book of Psalms covers the entire range of human emotion. There are psalms that express our longing for God's presence and others that speak of his saving mercy. All of the psalms teach us about the nature of God, and our own frailties. They tell of our fears, our longing for peace and for justice against the wicked. But it is wonderfully appropriate that the Psalter should end with this enthusiastic psalm of joyous praise.
Psalm 150 is only six verses long and, as such, is one of the shortest of Psalms. It is full of enthusiasm, and is charged with wonder. It is a perfect way to express the recognition of the majesty and awe of God. It articulates with music and dance an inexpressible and pure joy. It is an ecstatic rhapsody of praise for the God of creation. It includes musicians with their cymbals, their harps, their lyres, pipes, and trumpets accompanying singers and temple dancers in a boisterous liturgy of praise arising from a communal sense of awe and wonder. The whole of humanity, and all that breathes, is invited into a celebration of holy praise for the God who inspires and is present to all things in his creation.
The Book of Psalms is, first and foremost, a book of common prayer. Prayer is the door that opens up to that place in our souls where we can sit in solitude and silence with God. I found a perfect description of this kind of prayer in a novel by Colum McCann called "Let the Great World Spin." One of his characters, a monk by the name of Corrigan, confesses to a brother monk that his prayer has become stripped of words, mute. He says that he simply listens to God and he believes that God listens back. What a beautiful sense of prayer. It expresses the humble and mutual relationship that we can develop with God. To simply "listen" to God, knowing that that is exactly what he is doing with you, is true prayer. You do not need words. After all, God knows what you are thinking before your words even reach your mouth.
But we humans are emotional beings too. The psalmist here is overwhelmed with holy joy. His joy is expressed here in Psalm 150 on the back of only one word. That word is, "Praise!" The rest of the words simply describe the sounds and the physical celebration of that praise. Really, what else can we do when we finally come to realize, in the very depths of our being, that God is for us and that He is with us always, everywhere, in good times and in troubled times? Such joy is inexpressible. The only reasonable response to this awareness is joyous praise. This, then, is how the book of Psalms ends, in a joyful chorus of celebratory praise.
"Let everything that breathes praise the Lord. Praise the Lord." As I sit here at my desk, looking out my open window this bright early-Spring morning, I hear and see all of nature, everything that breathes, giving this inarticulate and joyous praise to God in the brilliant bird songs, in the gentle breeze, even in the sounds of lawn mowers in the neighborhood. The whole scene out there is dashed with the colors of fresh tulips and daffodils, rhododendrons and azaleas. The decorative cherry and apple trees are full of white and pink flowers. Nature's praise is everywhere. Brothers and sisters, I pray that you can experience this urge to praise God too. In Jesus' name, let us sing joyful praise to the Lord. Amen!
Want more daily devotionals, inspirational verses, and Bible reading plans? Just choose a plan and sign up for a free eBible account. It's that simple! CLICK HERE!