Fasting or prayer, done for show, or out of some formalistic interpretation of the law, is useless and infertile.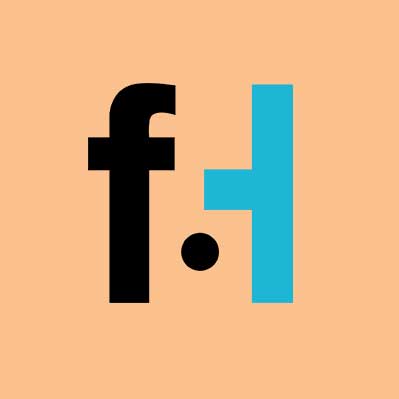 FaithHub
This passage from Isaiah is about the proper form of fasting and prayer that God wants from us. Isaiah is commanded by God here to condemn the formalistic approaches to faith that the Hebrew people had fallen into the habit of at this time. He is especially addressing their hypocritical fasting. Of course, we also understand that he is addressing us today. The idea here is that if our prayer and fasting does not cause us to reform our old ways, it is not genuine. As Isaiah points out here, authentic fasting and prayer leads to graces and blessings, not just for us, but for those whom we serve and care for as a result of our fasting and prayer. Fasting or prayer, done for show, or out of some formalistic interpretation of the law, is useless and infertile.
When we hear the term fasting, we may think that it only means fasting from food, in general, or from specific foods, but Isaiah, under the guidance of the Holy Spirit, takes us in a wholly new direction here. This passage broadens our understanding of the term fasting, and its fruits for us. Isaiah tells us that God does not want us to go around in sackcloth and ashes, or with pinched and dower looks on our faces in order to draw attention to ourselves for our "sacrifices." Rather, he wants us to free those who are oppressed in any way, to share our bread with the hungry, to clothe the naked, and not to ignore our own family members. It is this kind of "fasting" that God wants from us. This is an entirely new way of looking at the concept of fasting and prayer. For those who are steeped in the scriptures, you can hear this very view being taught again by Jesus in Matthew's chapter 25:34-46
Prayer, fasting and almsgiving are essential parts of the faith life. Prayer has both private and public dimensions. We pray privately on our knees in solitude and silence, but if our prayer is proper, it inevitably will lead us to "pray on our feet," in the way we live our public lives. Fasting can be a part of our private prayer, but again, if it is proper fasting it will inevitably lead us to rise up onto our feet to go out into the world to give of our substance, indeed, of our very selves, in service to those we see around us who are in real need in any way. When we fast properly, we do not say, "Look at me, Lord." Rather, we say, "Lord, I am your humble servant. Teach me your ways. Strengthen my soul's frame so that I may better serve others in your name."
When we pray and fast in this way, "The Lord will guide us always; he will satisfy our needs in a sun-scorched land and will strengthen our frames. We will be like well-watered gardens, like springs whose waters never fail." Is this not what we really want? When we let go of our own desires for the good of others, when we sacrifice what is important to us, because we see the greater need, the suffering, or the heartache of another, this is true fasting in the way that God desires. It is when we fast and pray in this attitude that God "will make our light shine in the darkness and quickly heal our wounds." When we take this attitude in our prayer and fasting and our almsgiving, God will walk with us and make all of our sacrifices holy and effective. Listen as the Holy Spirit speaks to us through Isaiah here: "Then you will call, and the Lord will answer; you will cry for help, and he will say: Here I am. If you do away with the yoke of oppression, with the pointing finger and malicious talk, and if you spend yourselves in behalf of the hungry and satisfy the needs of the oppressed, then your light will rise in the darkness, and your night will become like the noonday." (verses 9-10) Is that not our deepest desire?
Lord, help us to form attitudes of true fasting and prayer in our lives. Help us to remember that we honor and glorify you most properly when we willingly let go of our own personal desires in order to generously serve those who are suffering or who are in need of any kind. Strengthen us in our fasting and in our prayer so that we might become your true, good and humble servants in this world. We pray this in your most holy and righteous name, Jesus. Amen!
Want more daily devotionals, inspirational verses, and Bible reading plans? Just choose a plan and sign up for a free eBible account. It's that simple! CLICK HERE!
SKM: below-content placeholder
Whizzco for FHB