God is truly present to us in all things, in all places, at all times. He surrounds us with his presence.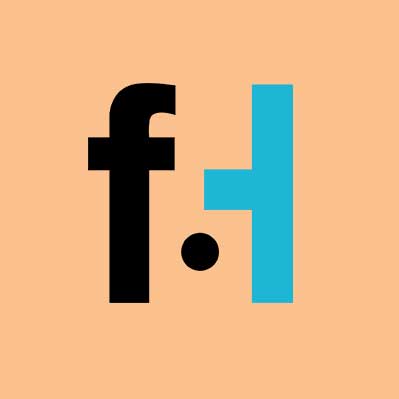 FaithHub
This passage is pregnant with awe and wonder. It comes in the second section of Psalm 139. This entire psalm is a meditation on the omnipresence and the omniscience of God. "You have searched me, Lord, and you know me. You know when I sit and when I rise; you perceive my thoughts from afar. You discern my going out and my lying down; you are familiar with all my ways. Before a word is on my tongue you, Lord, know it completely." (verses 1-4) This is our God. He is present to all things in creation, but in a particularly intimate way with us. We see this especially in today's verse. The intimacy of revealed in today's verse is stunning, indeed, overwhelming.
"For you created my inmost being; you knit me together in my mother's womb." How does one encounter such a thought without a sense of awe and wonder? We are given an image of personal, familial, domestic intimacy here. The psalmist's theological and pre-scientific insight here is astonishingly accurate. God is present within our mother's body at the moment of our conception. God is present to mother and child in the sanctuary of the womb, at that sacred moment when our lives begin. Brothers and sisters, there is no other way to understand the mother's womb than as a sanctuary, that is, both a holy place and a place where one can expect to be protected and kept safe from harm. This is a meditation worthy of all who call themselves Christians. It truly fills the mind with the wonder and awe that God and his creation deserve. God is truly present to us in all things, in all places, at all times. He surrounds us with his presence. "You hem me in behind and before and you lay your hand upon me. Such knowledge is too wonderful for me, too lofty for me to attain." (verses 5-6) There is only one place that is hostile to God's rule; that is in the minds and actions of wicked people.
In this scripture passage today, we are reminded by the psalmist to meditate on God's intimate and knowing presence throughout the long journey of our lives. As the psalmist suggests to us as well, he is present within us too. In another well known scripture passage, we are told: "Do you not know that your bodies are temples of the Holy Spirit, who is in you, whom you have received from God? You are not your own; you were bought at a price. Therefore honor God with your bodies." (1 Corinthians 6: 19-20) This is a truth clearly worthy of our prayerful contemplation. God is with us in our good times and in our struggles. He is our shield, our protector. He is the gentle guide of our conscience within. He is our confidant, our consoler, the one who heals our deepest wounds, relieves our greatest fears, and strengthens us where we are weak by his generous graces.
Let us end today's devotional reflection on the omnipresence and the omniscience of God with the final words of Psalm 139:
"Search me, God, and know my heart;
test me and know my anxious thoughts.
See if there is any offensive way in me,
and lead me in the way everlasting."
We pray now, in this moment, in your presence, O Lord, knowing that you are with us always and that you desire only the good for us. You know our every thought and move. Take whatever is anxious or offensive within us and turn it toward the light of your truth. Comfort us, Lord. Help us to always be conscious of your intimate presence in our lives, so that we may always choose the righteous path you have shown us in Jesus Christ. We ask this in Jesus' name. Amen!
Want more daily devotionals, inspirational verses, and Bible reading plans? Just choose a plan and sign up for a free eBible account. It's that simple! CLICK HERE!
SKM: below-content placeholder
Whizzco for FHB