He made us in goodness and beauty and it is up to us not only to recognize this, but to bring some of that goodness and beauty to light in this dark world.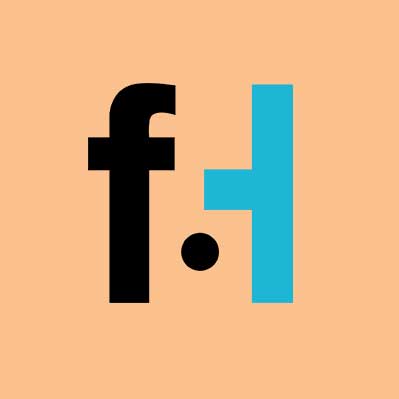 FaithHub

Well, I don't know about you, but I cannot say that I am free of the temptations to be a grumbling complainer, or an arguer. I know myself only too well. By the grace of God, I have grown a bit over my 67 years though. As a high school teacher and later as a college professor, I was quite familiar with the grumbling, complaining, whining and arguing of students. I used to get a chuckle out of it because it reminded me so much of my own behavior at that age. I also knew many colleagues who could spend hours complaining about administrators, or stuffily decrying the less than stellar qualities of "today's" students. I am not unique here. All of us have been around people who seem to get stuck in the habits of negativity. The world seems a drab and dreary place to them, or worse, it is a dark and dangerous place. They have little ability to see the good in any person, place or situation. Today's passage challenges us to beware of such attitudes. It contrasts them with the positivity of the Christian point of view about life.
"Do everything without complaining or arguing, so that you may become blameless and pure, 'children of God without fault in a warped and crooked generation. Then you will shine among them like stars in the sky as you hold firmly to the word of life." There is so much that is worthy of our contemplation in these words. First, I will not be able to conduct myself without complaining or arguing, as a "blameless and pure child of God," until I finally realize and accept the fact that the world really does not revolve around me. I am not the center of the universe. O, how difficult it is for our egos to grasp this at times. Indeed, without the grace and love of God, I am nothing. When I have learned that I am loved by God, despite my imperfections and weaknesses, when I have learned to see God in all things and myself in all people, then I will no longer have any reason for complaint or arguing. Rather, I will be filled with compassion and empathy. Indeed, I will only have reasons for joy and wonder. It is in this attitude, then, that I become like a star that others can see in the darkness. It is when I have given it all over to God that my inner world begins to be surprised by wonder and joy more and more. The world is hungry to see this kind of attitude in us. There is no shortage of darkness in the world, that is why the image of a star, a point of light in the dark vastness, is so important here. I am reminded of the motto of the Christophers here: "It is better to light a single candle than to curse the darkness."
[content-ad]
The darkness that so often shrouds us can blind us and distort our view of the world. When that happens the goodness and the beauty that God created the world in gets lost, as if hidden behind a curtain. God did not make us to be mopers, or complainers, always ready to pick a fight, to argue over everything, just for the sake of argument. He made us in goodness and beauty and it is up to us not only to recognize this, but to bring some of that goodness and beauty to light in this dark world.
As Christians we are people of the light. "In the tender compassion of our God the dawn from on high has broken upon us, to shine on those who dwell in darkness and in the shadow of death, to guide our feet into the way of peace." (Luke 1: 79) As Christians, we are no longer condemned to dwell in the darkness of human sinfulness. We have seen the Light of Christ and we are to walk for the rest of our lives in the way of peace. Christ wants us to be that light for those who still dwell in the darkness now. He wants us, by our love and by our lives, to show others the path of peace.
Lord, make us instruments of your heavenly peace in our daily lives. Help us to turn away from the foolishness of complaint and grumbling, and especially from sinful anger. Help us to see and then to reveal your goodness and beauty in all we do and say. Convert our angry hearts into treasure houses of love, compassion, and joy. Put the grace of light and love into our every action. We pray these things confidently in your name, Jesus. Amen!
Want more daily devotionals, inspirational verses, and Bible reading plans? Just choose a plan and sign up for a free eBible account. It's that simple! CLICK HERE!