This is too precious!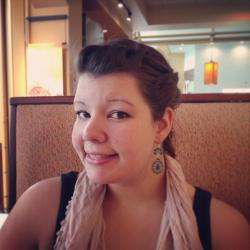 Jessica Griggs
Seven-year-old Montannah Kenney and her mother, Hollie Kenney, reached the summit of Kilimanjaro on March 16th, 2018. After only a month and a half of training and planning, the two set out with a team of guides to help them with the cold, wet hike. Montannah is the youngest girl to climb the famed African peak, and she did it for the most touching reason.
"I wanted to be closer to my dad," Montannah said in an interview when asked why she had the idea to climb the mountain in the first place.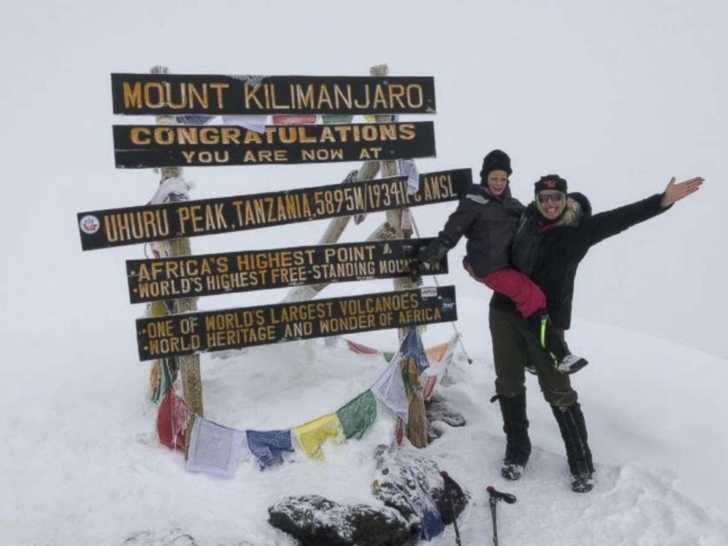 Montannah's dad died just a week after her third birthday. Hollie went on to explain, "When we talked about the mountain being above the clouds, she immediately associated that with heaven and it resonated with her. She loved that idea of being closer to her dad and asked me if she was going to be able to see him."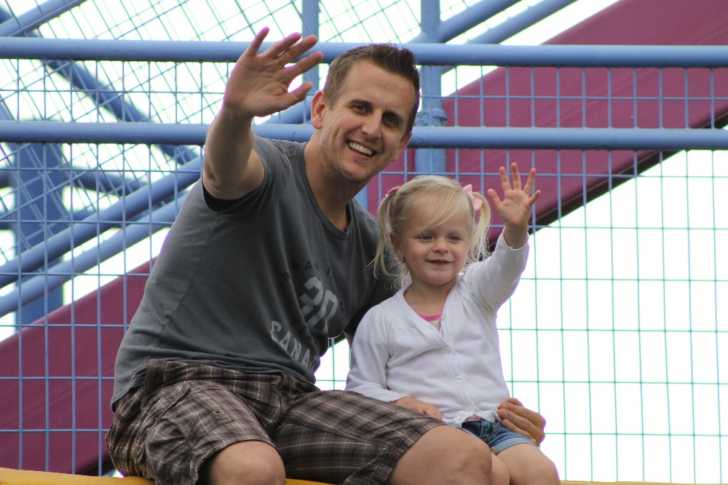 The mother and daughter team had originally planned on taking a year and a half to train for the rigorous hike up Mount Kilimanjaro. Hollie is a former professional triathlete and understood the training necessary for them to finish the hike. They thought the minimum age requirement for climbing Kilimanjaro was 10, but after doing some research, Hollie found a story about a girl from Florida who reached the summit at age 8.
"I woke up Montannah the next morning and said, 'If you want this record, we have to go when you're still seven,'" Hollie said in an interview. "I knew she had spring break in March and we planned the entire trip in a month-and-a-half."
Montannah and Hollie went on eight-hour hikes every weekend to prep for the trip. While they hiked, they practiced spelling and math, listened to music, and invited friends to join to make it fun. Hollie wanted to make sure that even though they had a goal in mind that would take time and dedication, Montannah still was able to have a childhood during the month and a half of training.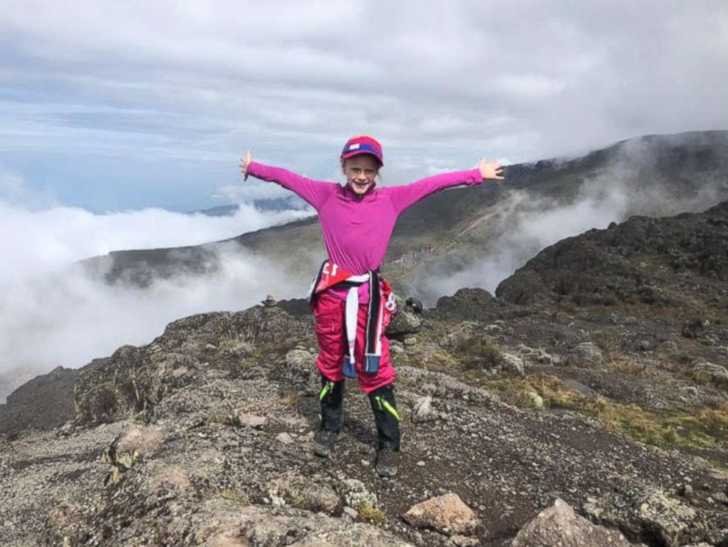 It took Montannah and her mom six days to summit Kilimanjaro. They had a guide and a support staff of more than twenty people who helped them through the toughest parts of the climb and assisted during the cold weather and wet conditions on the mountain.
Hollie remembers asking Montannah every day on the hike if it was easier or harder than she thought it would be. Every day, Montannah answered with an enthusiastic, "Easier!"
No doubt part of what made Montannah's historic climb up Kilimanjaro easier was thinking about her inspiration for the trip in the first place. While it's never easy losing a parent, we can be inspired by Montannah's desire to take her tragedy and use it for good.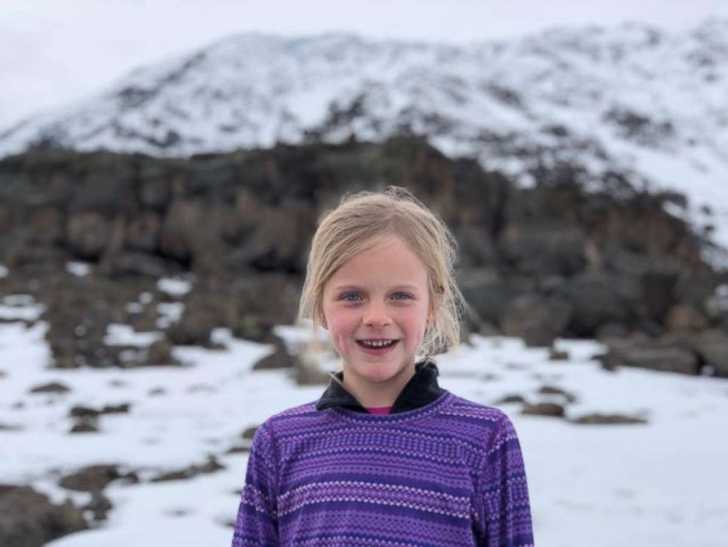 Mr. Kenney struggled with PTSD and was just starting EMDR therapy before he passed away. The Kenney family wants to use their record-breaking accomplishment to bring light to those suffering from PTSD and who can't afford the therapy they need to cope. You can donate to the cause here!
Are you inspired by Montannah's ambitious hike in honor of her father? Share with your friends and family!
If you're struggling with the loss of a loved one, click "Next" to see a list of verses that can help you during this difficult time!
SKM: below-content placeholder
Whizzco for FHB